About Sean Anthony Sullivan.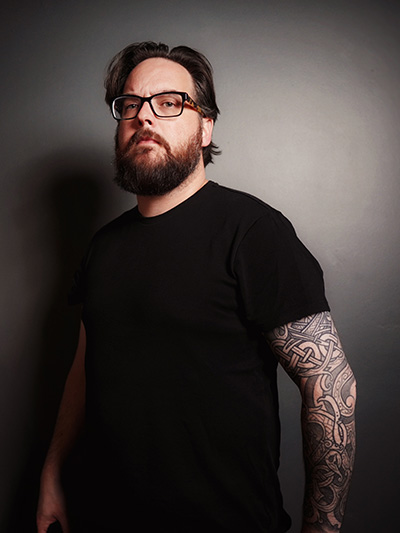 Combining keen songwriting with unapologetic swagger, Sean Anthony Sullivan cultivates a modern day take on the rock music that has defined the many eras of the genre. His sound, rich in guitar riffs and powerful vocals, may best accompany a cruise by the lake or a weekend spent dropping a big block in a muscle car. The breadth of Sullivan's catalog treats the listener to songs influenced by the likes of Bob Seger, Bruce Springsteen, and The Black Crowes. As a multi-instrumentalist with a raspy voice, Sean Anthony Sullivan has no hesitation traversing musical genres, but at the end of the day it's all rock 'n' roll.
The sound he delivers is the product of overlaying a West Coast vibe on top of a tough Midwest backdrop. Growing up in Michigan, surrounded by industry and Detroit muscle, every composition in Sullivan's catalog has that sound either front and center or tucked away in the nuances of a guitar lick or vocal inflection.
His first widespread release was 2009's "Live For Today," under the band name Sullivan DeMott. After pursuing that collaboration through a few more releases, Sullivan took to performing under his full given name, Sean Anthony Sullivan. In 2015, "Shooting on a Blue Moon" was released, exploring new compositions from anthems of hope, to dark and soulful Joe Cocker-esque numbers, to straight up rockers. With the release of "In a Dusty Dream" in 2018, Sullivan returned with a variety of rock compositions, leading off with the single "She's My Deity," his take on an upbeat love song.
In his words, "If my records can't serve as the soundtrack to your road trip in a souped up '68 Camaro, then I'm not being authentic to myself and the music I love."
Sullivan's fourth studio record, "Make Your Move," was released on September 18th, 2020.